January 28, 2023 - March 31, 2023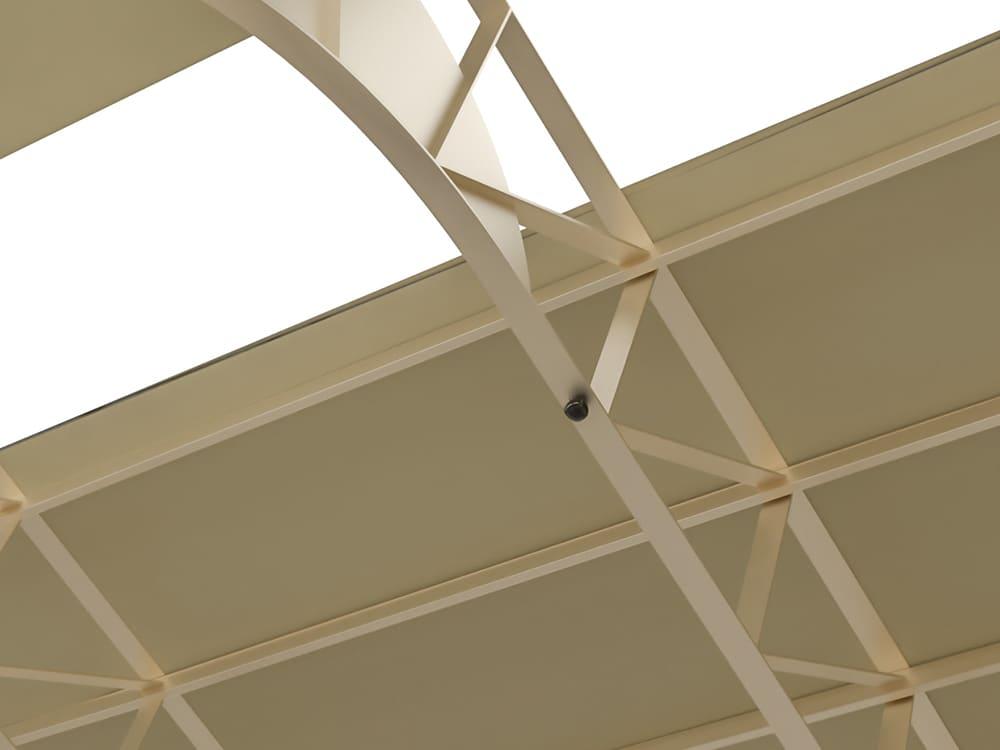 SUZUKI Yasuhiro Works
The existence of the apple as a symbol of gravity (nature) is always in Suzuki's head. An Apple That Could Fall at Any Time: Permanent Magnet consists of a bronze apple that is suspended in the exhibition space by a permanent magnet. Visitors may think that it could fall at any time as stated by the title, but it may never fall if the magnet retains its power forever. On further reflection, it simultaneously makes us aware of issues on the side of the viewer. The combination of the uncertainty people feel about the unseen force of magnetism and the image of permanency associated with a bronze sculpture prompts thought about permanency in a fictitious world.
A Piece of Water brings the circulation of water on the earth into a fictional gallery. The earth's water exists in various forms, and naturally not all of them appear before our eyes in a liquid state. A piece of a puzzle that will never be finished is also a tool that recalls the smallest units of water and helps us to visualize just a little part of the earth's water. Human beings and all other existences on the earth essentially cannot possess water. In contrast, some things that do not look like water possess it on a virtual basis. With a change of scale, the display of A Piece of Water as an installation in this space causes us to ponder the boundless number of pieces everywhere around the world.
For works by Yasuhiro Suzuki, we are selling printed reproductions of original sketches based on each. For detailed information, access the product page using the link.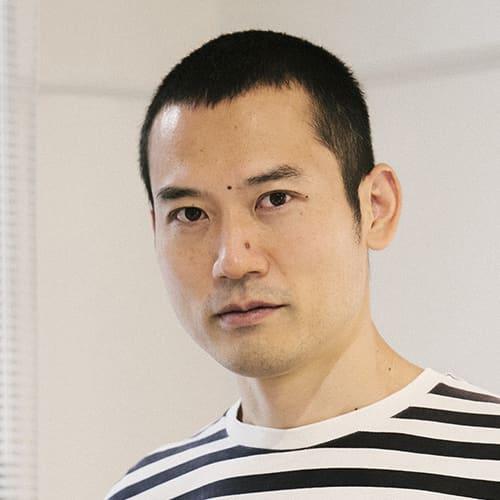 鈴木康広
Yasuhiro Suzuki is an artist who was born in 1979. He continues to question our views on the world through works that take fresh looks at things we are accustomed to seeing in everyday life. He produces art that infinitely expands our perception and awareness through the medium of familiar articles, as exemplified by Perspective of the Globe Jungle, a video installation using playground equipment from a park, and Zip-Fastener Ship, which "opens up" the Seto Inland Sea. He displays works inside and outside Japan at museums, in public space on commissions, and other venues. His main solo exhibitions were Neighborhood Globe at Art Tower Mito in 2014, Spontaneous Garden at Hakone Open-Air Museum in 2017, and BLINKING at Tikotin Museum of Japanese Art in Israel in 2021, when his Bench of the Japanese Archipelago was also installed in the courtyard of Hara Museum ARC. He gives form to things hidden from the eye at the particular place and focuses on scenes that arise through chance encounters with visitors.

website: http://www.mabataki.com/
instagram: https://www.instagram.com/mabataki_suzuki/